About
World Class Innovators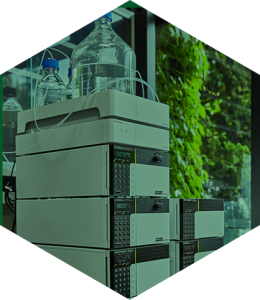 The Werc Shop is dedicated to assisting licensed cannabis businesses innovate and produce high-quality cannabis products that entrepreneurs can depend on and trust. Our Ph.D.'s and scientists have over 100 years of combined experience studying cannabis and formulating products. With our long history of expertise, we have developed proprietary processes that allow us to create some of the best non-cannabis terpene flavor products on the market.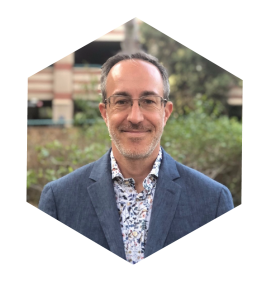 Dr. Jeffrey C. Raber currently serves as the Executive Director of the ACCL, he received his Ph.D. in Chemistry from the University of Southern California with a focus on developing new synthetic organic methodologies. Dr. Raber is a serial entrepreneur with a thirst for knowledge and an ability to envision new technologies and the brighter future they can help build. Dr. Raber was also an early mover in the internet service provider market when he helped found a local provider in 1995 while working towards his B.S. in Biochemistry from Lebanon Valley College. Dr. Raber studied plant phylogenetics of the RuBisCO enzyme while at LVC and was named to the USA Today 1997 All-USA College Academic Team for his research accomplishments in this area. Dr. Raber graduated from LVC and decided to move from his hometown in Pennsylvania and expand his opportunities by attending graduate school in Los Angeles, CA at USC. Dr. Raber completed his degree at USC in less than 5 years and was awarded the Harold and Lillian Moulton Fellowship. Upon receipt of his degree from USC, Dr. Raber was asked to join a start-up company as the Director of Product Development where he created new molecular scaffolds for use as starting points in the investigation of new pharmaceuticals by medicinal chemists and successfully transferred proprietary reaction methodology and know-how to a production partner. Having been recognized for his various skills and abilities, Dr. Raber was subsequently approached to join another start-up company focusing on development and commercialization of a novel chemical reactor technology. Dr. Raber initially joined the company as the Chief Chemist and quickly became the Vice President and eventually President and was appointed as a member of the company's Board of Directors. Dr. Raber frequently works with local educational institutions assisting MBA students in deriving their business plans and evaluating their technologies while continuing to develop and create new technologies of his own. Dr. Raber is an accomplished scientist, patented inventor and seasoned executive with all of the skills necessary to direct The Werc Shop's efforts.
Having recognized a tremendous need for quality control and assurance in California's Medical Cannabis arena, Dr. Raber formulated a concept for an analytical testing laboratory that provided services to the Medical Cannabis arena. Constantly working to refine and improve the concept as a consultant, Dr. Raber received a tremendous amount of support from patients, legal advisors and his scientific peers throughout the planning phases. Having reviewed a massive amount of information and peer reviewed scientific publications relating to the beneficial impacts of cannabinoid receptor medications, a specialty area for Dr. Raber, he envisioned the means for furthering everyone's understanding and fundamental knowledge of the sustainable medication provided through the use of Cannabis sativa L. derived products. Considering the incredible support he received for the concept and the vast number of individuals and institutions in need of this type of information, Dr. Raber, despite the inherent risk personally and professionally, decided to found The Werc Shop in an effort to make our world and homeland a better, greener place.
Dr. Bradley J. Douglass:
Bradley J. Douglass earned B.S. degrees in Neuroscience and Computer Science, an M.S. in Regulatory Science and a Ph.D. in Organic Chemistry from the University of Southern California. His past research has focused on the discovery of drugs, the delivery of therapeutics to the brain, and the production of pharmaceuticals. He is currently an active speaker and opinion leader in the area of dietary supplements, nutraceuticals and preventive medicine. He is also an active FDA affairs consultant focusing on regulatory concerns related to dietary supplement and food products. Dr. Douglass has been involved with The Werc Shop since its inception in 2010 and currently represents the company in Washington State.
Sytze Elzinga:
Sytze received his bachelor's degree in biochemistry and subsequently went on to complete his masters of science in natural product chemistry from Leiden University in The Netherlands in 2006. Sytze's early research work involved investigations of Artemisinin and sesquiterpene precursors found in dead and green leaves of Artemisia annua L. Additional work involved investigation of the origin of licorice through the use of NMR. Following the completion of his master's thesis Sytze moved on to Farmalyse, a pharmaceutical contract laboratory which performs the quality control and release of pharmaceutical products. Farmalyse possesses the sole contract with the Dutch government for the quality control of the medicinal cannabis provided on prescription through the pharmacies in the national medical marijuana program. At Farmalyse Sytze was responsible for the quality control of all medicinal cannabis for the Dutch pharmaceutical market.
Research at Farmalyse was conducted on the extraction and purification of THC from medicinal cannabis. These efforts lead to a spin-off company, Echo Pharmaceuticals, where Sytze was the laboratory manager and was responsible for all laboratory activities. Sytze was responsible for the creation and validation of cannabinoid standards as well as purification of THC to be used as an active pharmaceutical ingredient (API) for the production of a novel tablet, which is currently undergoing Phase II clinical studies.
Sytze's experience is invaluable and simply can't be duplicated. No other laboratory in the United States can boast such experience and expertise pertaining to the proper analysis and quality control of medicinal cannabis. Sytze continues to push the frontier of scientific understanding of medicinal cannabis.
Mark E. Raber:
Mark helped co-found The Werc Shop in early 2010 and as the company has grown so has Mark's responsibilities and role in client management and service delivery. Mark was valedictorian of his class while majoring in computer aided drafting and design before he moved in to construction and architectural planning. Before returning to school, Mark had worked at food manufacturing and processing plants where he was responsible for QA/QC of the product lines and management of the production teams. While working in construction, Mark helped design and successfully build a prominent Southern California Medical Cannabis Dispensary located in a high-end medical suite. Mark's broad based background and managerial experience serves useful in managing client needs and operations with the flavoring laboratory. Mark manages the non-cannabis flavor sampling pick-ups, all flavoring sample processing and preparation. Mark is credited with the current label designs and implementation used today by our clients.