FLAVOR
Enhance Your Products
Since 2010, The Werc Shop® has dedicated the last nine years to educating licensed cannabis businesses about how to build a deep understanding of the cannabis plant. We have examined countless cultivars for their strain-specific aromas, tastes, and effects using next generation analytical technology and methods that we pioneered for cannabis. In the process, our network has now analyzed and identified over 80 individual terpenes. This has resulted in a huge library of award-winning, naturally-occurring flavor formulations that patients and adult consumers continue to rave about, touting an insurmountable flavor profile with profound physiological effects.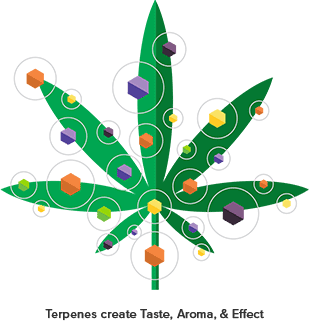 STRAIN NATIVE®
Cannabis cultivar specific ratios of Native terpenes
NATIVE® BLENDS
Terpenes found in the cannabis plant
INSPIRED® BLENDS
Native blends plus other botanically-inspired components
The Werc Shop's library of flavors begin with Strain Native® blends, which are cultivar-specific ratios of terpenes and other compounds naturally found in cannabis.  Strain Native is at the heart of every formulation that we produce.  Strain Native is responsible for the cannabis specificity and unique complexity found in all of our flavors and leads to effects that are TRUE TO PLANT®.
Native® blends expand on Strain Native by augmenting terpene levels found in a specific strain or combining multiple strains into one.  The Native class allows us to "cross-breed" in the flavor lab to mix and match profiles and effects ex botanico.   Inspired® blends take this one step further using Native as a foundation upon which we layer other botanically-inspired components. All of this is done within a strict set of ingredient standards that are designed to meet compliance and quality requirements now and into the future.
OUR LIBRARY OF CANNAROMA® BLENDS:
Inquiries email: terpenes@thewercshop.com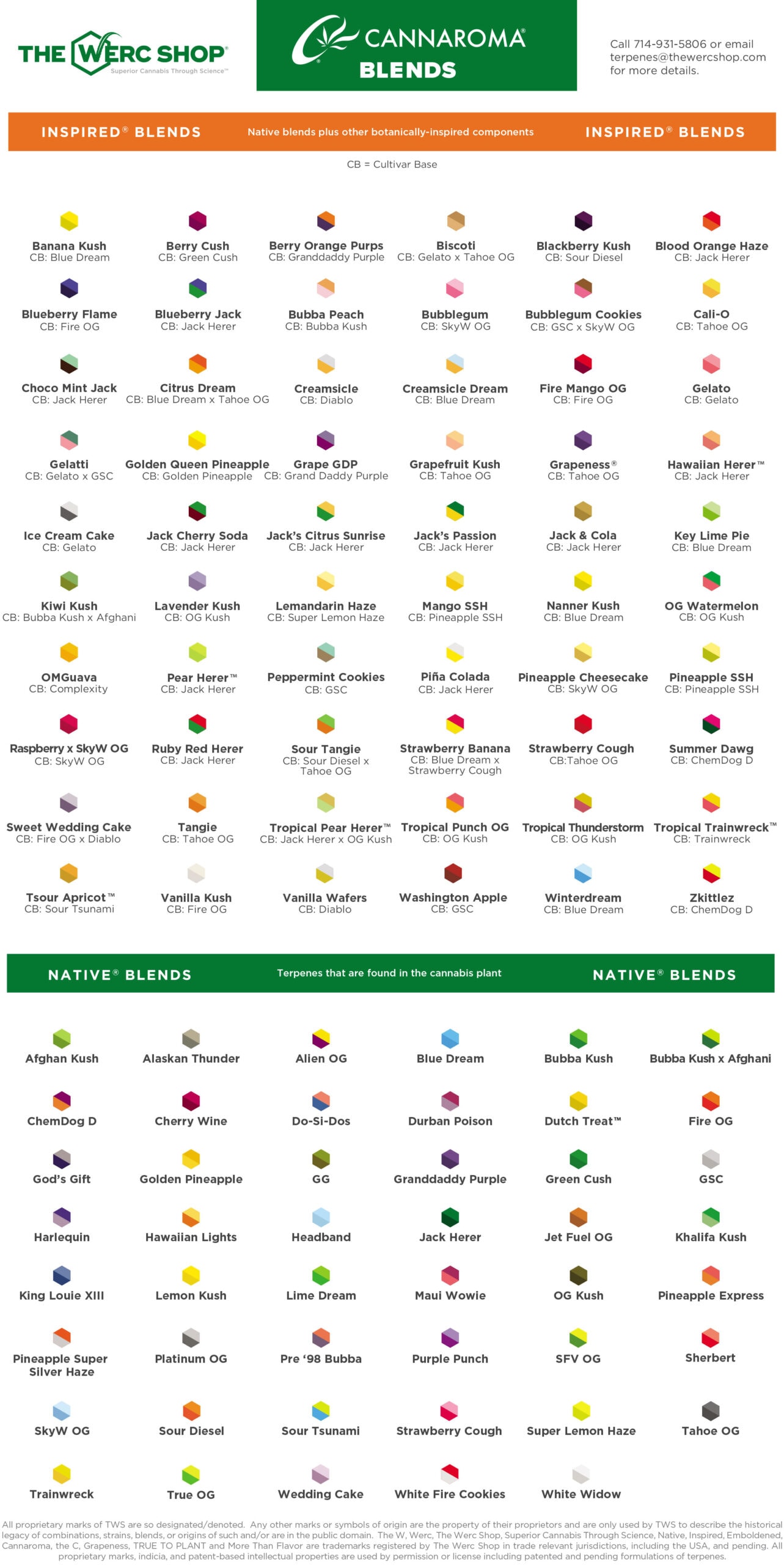 TERPENES
Terpenes and terpenoids are everywhere. They are found ubiquitously in nature and are the primary constituents of the essential oils of all botanicals. Yet due to the complex composition of essential oils, humans are not typically exposed to individual terpenes and terpenoids in isolation. For example, the scent of a fresh bunch of lavender (Lavandula angustifolia) is anchored by the terpene component linalool, but it is the unique pattern of many aromatic components that allows us to recognize it as lavender.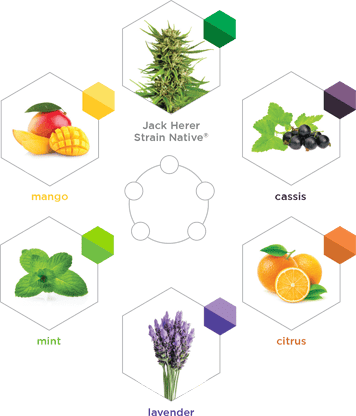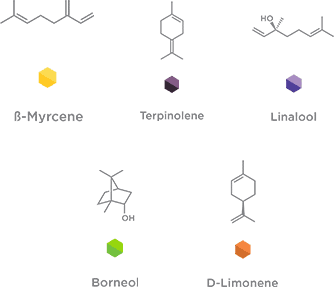 The most common terpenes in cannabis are: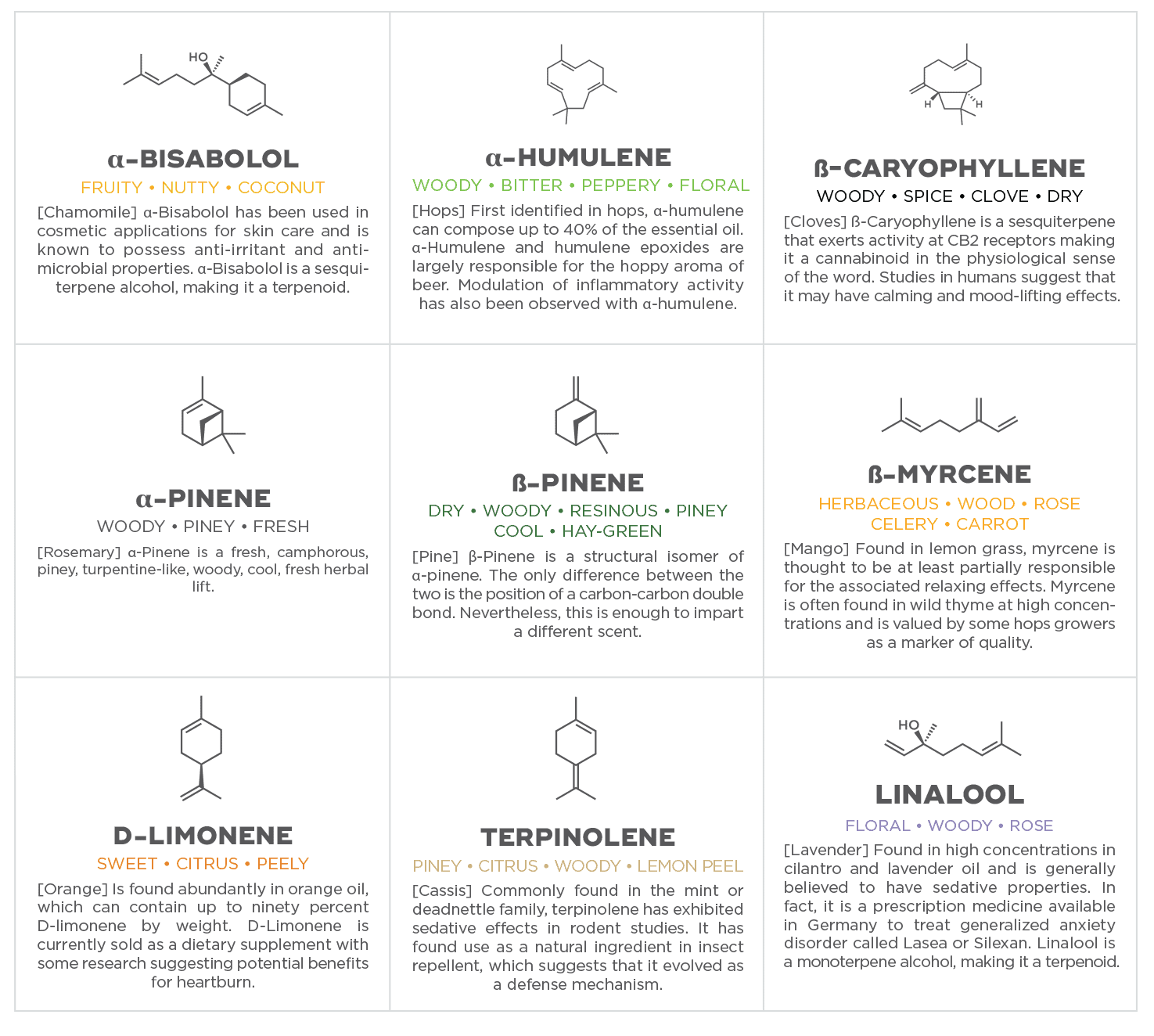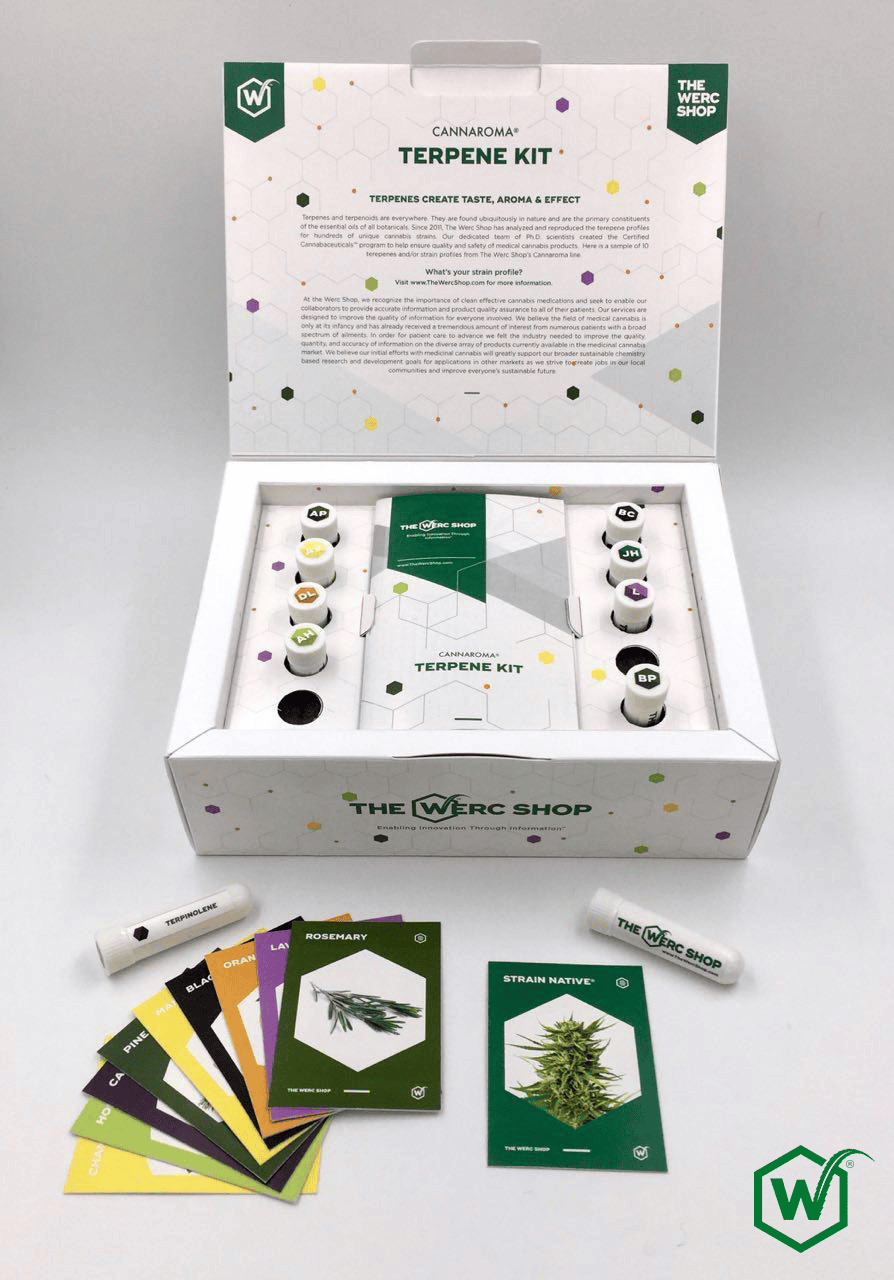 Cannaroma, the W, Werc, Native, Inspired, and More Than Flavor are trademarks of The Werc Shop, LLC, registered in trade relevant jurisdictions and pending.